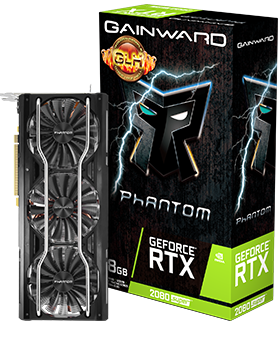 The leading brand in enthusiastic graphics market, Gainward proudly presents the all new GeForce RTX SUPER series - Gainward GeForce RTX 2080 SUPER, Gainward GeForce RTX 2070 SUPER and Gainward GeForce RTX 2060 SUPER. The new GeForce SUPER series are powered by the award-winning NVIDIA Turing™ architecture with more cores and higher clocks than GeForce® RTX 20 series, fuses together real-time ray tracing, artificial intelligence, and programmable shading. It brings you performance that's up to 25% faster than the original RTX 20 Series and 6X faster than the previous-generation 10 Series GPUs.
Gainward GeForce RTX SUPER Phantom series comes with stylish Phantom cooler design, provides extreme high thermal performance with very low acoustic level even under heavy-loading gaming environment. The cooler design is also including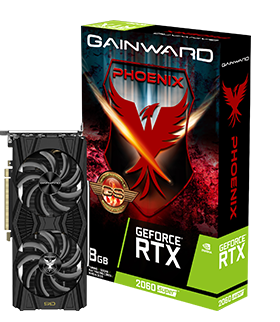 RGB LED-lighting loading indicator that gives users clear indication for the GPU temperature range.
GAINWARD also brings PHOENIX series and GHOST series for to this GeForce RTX SUPER series for different requirement of gamers.
Both Gainward GeForce RTX SUPER Phantom and Gainward GeForce RTX SUPER Phoenix come with factory over-clocked boards – GAINWARD "Golden Sample" and "Golden Samples – Goes-Like-Hell" version, will bring extra frame rate for the most demanding gaming enthusiasts, users will experience a whole new class of the performance enhanced 4K gaming environment with it.
It's time to gear up and get super powers.