FRAMES
WIN GAMES
HIGH-FPS GAMING
POWERED BY GEFORCE
Competitive games demand maximum frame rates.
Get the edge you need with GeForce®.
---
BE THE LAST ONE STANDING
A faster graphics card delivers higher frame rates. Higher frame rates let you see things earlier and give you a better chance of hitting your target. That's why players with better graphics cards average higher Kill/Death (KD) ratios.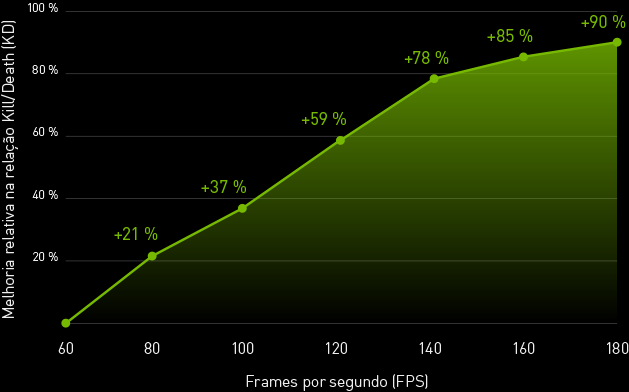 Based on Fortnite and PUBG relative Kill/death ratios. Source: NVIDIA.
---
UNBEATABLE PERFORMANCE
240 FPS AND 144 FPS GAMING WITH GEFORCE®
Shooters and Battle Royale games including Fortnite, Rainbow Six Siege, and PLAYERUNKNOWN'S BATTLEGROUNDS all demand maximum frames to win. The most important gear to achieve 144 or 240 FPS are GeForce graphics cards.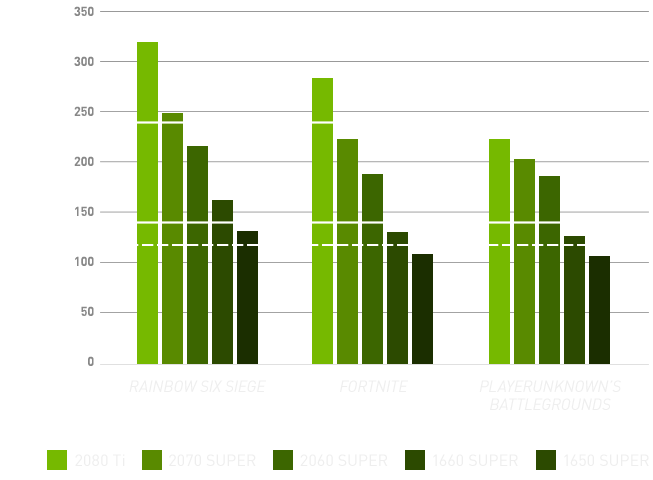 Average FPS at 1080p, High settings, with i9-9900K.
120 FPS, 144 FPS, and 240 FPS is the recommended performance to run 120 Hz, 144 Hz, and
240 Hz monitors respectively.
---
COMPETE TEAR-FREE
NVIDIA® G-SYNC® displays are made to compete, giving you a high refresh rate up to 240 Hz that's smooth and tear-free. With exceptional responsiveness and stunning image quality, they'll change the way you look at competitive gaming.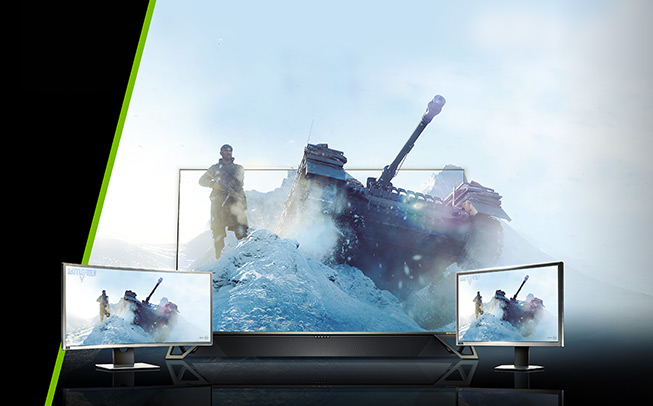 ---
BATTLE HARDWARE
Equip yourself for Shooters and Battle Royale games with GeForce graphics cards.

© 2019 NVIDIA Corporation, NVIDIA, the NVIDIA logo, and GeForce are trademarks or registered trademarks of NVIDIA Corporation. All rights reserved. ©2019 Electronic Arts Inc., EA, the EA logo, the DICE logo, Battlefield, Battlefield V, and the Battlefield V logo are trademarks of Electronic Arts Inc. NO WEAPON, VEHICLE OR GEAR MANUFACTURER IS AFFILIATED WITH OR HAS SPONSORED OR ENDORSED THIS GAME. Images from in-game engine.